Coaster
Donderdag, 25 mei 2017
Advertenties
Advertenties
My Favorites
Did you know that .......
The first vekoma bike coaster will open in july at a themapark called Toverland in the netherlands? This ride will have a launch, several twists and turns and camel backs. Check the link below.
Your coastersite?
Coastermagazine (free)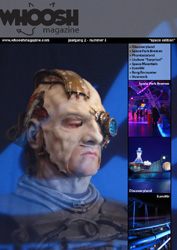 Unofficial parklinks
PARK GUIDES
Fairy pictures
Still mising something?
If there still is missing something please make a note at the "suggestie" part by clicking on e-mail.
Prikbord
Bolliger en Mabillard
About B&M, this is one of the major coaster builders from this moment. These type of coasters are known as verry smooth coasters. They also have a huge cappacity because they use trains with four people in a row. At the moment they have a lot of difrent coaster types like "Nemesis" and "Silver Star" Etc. The most parks doesn't choose these types because they are verry expensive. The picture above is from there latest coaster called "Scream" at six flags magic mountain.
Intamin AG
About Intamin AG. This is one of the best coaster builders at the moment. They can build the fast and the highest coasters in the world. They came up the last years with the so called giga coaster and the launched coaster that makes it possible to launch at incredible speeds. The picture above is the fastes and highest coaster in the world. It's called Top Thrill Dragster at Cedar Point in the USA. The speed reaches above 190 km/h and the hight is about 128 Meters. Also known are Goliath at six flags holland and expedition G force at Holidayworld.
VEKOMA
About Vekoma. This is the major Dutch coaster builder. They are well known with there coasters as "Pyton" and "El Condor" . They have made a design that's has been build at many parks and is one of the biggest succes at the moment that is called a "Boomerang Coaster". However vekoma is still designing diffrent coasters and diffrent trains. How about a motorbike coaster or what about a tilt coaster? Check out ther new page in the official links part. Above is shown a giant inverted boomerang. It reaches speeds of 105 km/h and is about 60 meters high.
MACK-Rides
About Mack Rides. This builder is one of the major builders of Germany. They also have the amusement park called Europapark in Rust Germany. They say, what we can build at or own, we don,t have to buy. So they made almost every coaster in there park. There most famous coaster is the so called "Mouse" coaster that has small cars on a track with sudden brakes and hairpin corners. A new type of there famous coaster is there Watercoaster that use 2 elements into one. It is a coaster but also a verry wet waterride when you plunge down into the water. The picture above is one of them called, Poseidon. It reaches speeds of 70 km/h and i must say that's fast for a "boat" .
Fastest steel coasters
European top coasters
The better european coasters
RUMORS
New Euro Coasters 2004
Park Maps
Park Hours
GIOVANOLA
About Giovanola. This a not wel known coaster builder here in the europe. However everybody knows the "BOB" at the Efteling. This builder is better known in the USA with there mega coasters like Goliath and Titan. The picture above is from Goliath at six flags magic mountain. With his max. speed of 136,8 km/h and his hight of 77,7 Mtr it is one of the fastes rides in the world.
ARROWDYNAMICS
About Arrow Dynamics, this one is also known better in the USA. They have some great coasters and almost the same kind of track like vekoma. However they have made one major diffrent coaster. It's a so called 4 dimensional coaster that flips you 360 degrees around during the ride. This is a one of a kind ride called X at six flags magic mountain. Above here there is a picture of the ride. The ride reaches a max. speed of 122 km/h.
GERSTLAUER
About Gerstlauer, this not so wel known German coasterbuilder is making it's way at this moment. They are making manny coasters at this time with some special elements. One of them is getting ready at Bobbejaanland in Belgium at this moment. The ride will have a drop of 93 degrees and a lift hill of 90 degrees. The trains are small but can carry 8 persons. This builder will be better known in a few years because they can offer cheaper rides with a special design and a high thrill factor. The picture above is from a gerstlauer coaster in bon bon land called eurofighter. This one also has a 90 degree lifthill and a 93 degree drop.
Premier rides
About Premier Rides, this one is also a famous coaster builder in the USA. They mostly make LIM coasters like Batman and Robin or Speed the Ride. These things are verry smooth and verry fast. Speed is ( in my eyes ) the best coaster in Las Vegas. This one is special because you get a seccond launch after the loop to increase your speed. LIM = Linear Induction Motor. The pricipe of it is that 2 magnets eject each other so one is on the track and one on the train wich make you go forwarts on the track.
Fastest wooden coasters
Highest coasters
Dit zijn de hoogste coasters van dit moment.
Bobbejaanland News
Bobbejaanland is a Belgium themepark. The park opens this year with three new rides. The first one is from gerstlauer, called typhoon a new coaster with a drop that will be more than 90 degrees. Also the lift hill is almost 90 degrees. The ride will have 4 inversions, a loop and 3 inline twists. The second ride is a vekoma kiddy coaster, one of the longest around here. The ride will have magnetic brakes. The cars will have special lapbars so that small children are able to enjoy the ride. With a speed of max. 60 Km/h and several twists and turns Oki Doki will be a fun coaster. The third ride will be a HUSS Giant frisbee called " Sledge Hammer" . The rides will swing up in the air with their faces outwards to a hight of almost 42 Meters.
Buy Tickets online
Zoeken
Sociale media
Suggestie?
Heb je een link suggestie voor deze site of wil je dat jouw link ook op deze site komt? Stuur een
e-mail
.
Zoeken
COASTER
Hi there, Welkom to my personal link page. The most of this page is in Dutch but will change in the nearby future into English. I just have been nominated for 3 stars by the G&K Roller coaster site. I will keep on make this site each time a bit better. The first step is transform the info into English and add more links for you people. This will be remaining a European site so the stuff will be related to Europe. If you got a link that is related to coasters / fairy's and other stuf within the amusement world, send it on by using the " sugestie " part where my e-mail link is. Some things can't be changed into English because these things are from the provider that gives me the free space, sory about that. Anyway make a pov or onride download in the video section or find the info you want but most of all HAVE FUN. :-) The link below is the same site that will remain in Dutch.
Official links
COASTERCLUBS
Park links europa
Park links usa
Coaster video's part 1
Coaster Videos part 2
Coaster videos part 3
Most popular onride coaster videos.
startbewijs.nl 2002 - 2017
Rubrieken 39
Links 269

Door coaster i.s.m startbewijs.nl